WHY THE FARO CONVENTION
Ongoing efforts towards sustainable development, shared prosperity, peaceful, just and inclusive societies, require sound and innovative perspectives on human rights and democratic governance. With the consideration of heritage as a social, economic and political resource, the Council of Europe's Faro Convention suggests a vision and a new way of looking at heritage by setting the ground to reframe relations between all involved stakeholders, highlighting the essential role of inhabitants and as suggested by the Convention, heritage communities.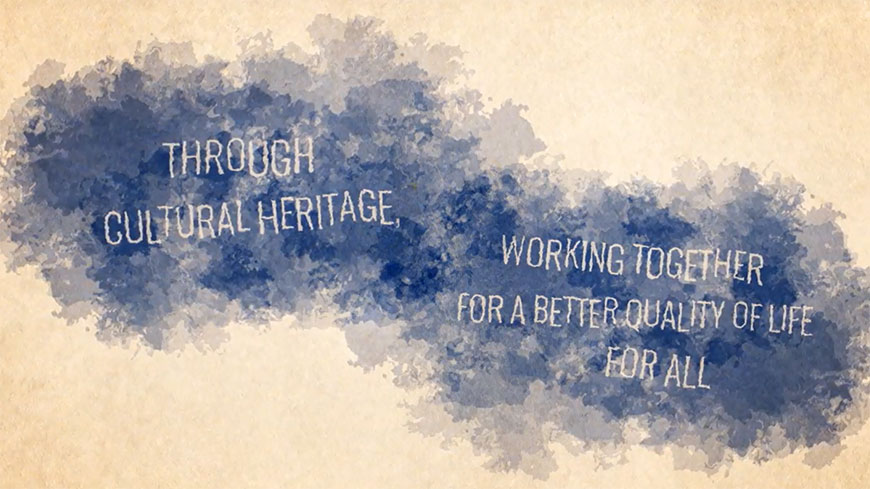 In this regard, the Faro Convention Action Plan promotes heritage-led and people-centered actions around a defined common interest. It argues that when heritage is considered as a source and resource, everyone's opinion, interests and aspirations count. It further acknowledges that the presence of diversity of peoples, places and narratives may lead to conflictual situations. Consequently, the Action Plan presents a distinctive approach and a set of tools in order to examine such situations, and together with the communities, identify good practices to contribute to inclusive societies with respect for dignity and multiple identities. By making the invisible visible, the Faro Convention approach empowers communities to take an active role in decision-making towards direct democracy and contributing to policy and strategy making regarding their local resources.
Increased numbers of signatory member States to the Convention will further encourage the European institutions to pay more attention to the communities, and be aware of their active role in the development of innovative approaches to heritage and democratisation processes. Through the Faro Convention, the Council of Europe continues to assume its role in launching and guiding a pan-European debate on societal challenges, with particular attention to human rights, democracy and the rule of law.
Source:
The Faro Convention Action Plan Handbook 2018 – 2019